A fitness center for the forgetful
|
https://sites-animaux.com/2016/04/04/fitness-center-forgetful/
Fitness Centers are created to help people get healthy and of course enjoy a great body. However, in North America a fitness center do more than just that as they are helping people with dementia to have a safe environment to workout. Take note that they are making it safe for the sick people to exercise inside their center.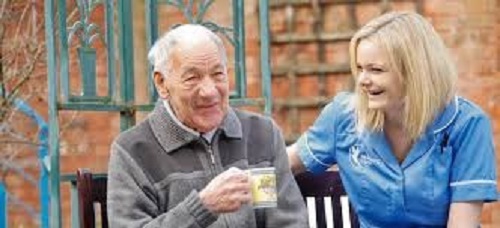 The Halifax fitness centre just reopened last month after its renovation. People from all sizes are welcome in this gym, but this one is assures people with dementia that they would be safe, which means that they specialize at helping people with dementia to get back in shape.
"Colour and contrast are very important for people with vision issues as well, as Alzheimer's, so our walls are a different colour than our floor, our equipment is a different colour than the walls, different colour than our floors," says Natasha Handspiker, fitness centre manager.
Members say that the gym has a great environment; making is encouraging because it is such a pleasant place. Gordon Seaman, a gym member says that he likes going to the gym since he finds it pleasant. Seaman's place is just a stone throw away from the gym and he has been working out at the gym for a few years now. Seaman enjoys working out since he likes to take care of himself. For him, it is the fountain of youth.
"It's just so great to see them come down, and provide a program for them," says Donna Hyland, fitness consultant. "You know we do a lot of functional training with them, so this allows them to do their everyday living – they're able to go on bus trips, they're able to go to dances."
Hyland says that the gym helps to build the confidence of her clients. Some of their clients are those with dementia, who seems to have a hard time doing most the things that they do daily. The gym makes it safe for such people, who seemed to forget a lot of things. A gym could be a hazardous place for an old person that forgets a lot of things. Fitness consultants assure the safety of their client as they don't want anything bad to happen with the latter.
Strength training is not only good for young people, but also good for seniors as it strengthen their bodies. The muscle that they build protects the bones. Also, working the heart and lungs would be great for the elderly since it helps the heart and lung to function better.
Source: CTVNews Atlantic