https://sites-animaux.com/2016/03/04/fit-and-pregnant/
Chontel Duncan is an Australian fitness model, who proves that you can be fit while being pregnant. Despite her condition, she still manages to exercise daily, which she shares with her 209,000 followers on her Twitter account. Take note that she is already expecting her first child and she is experiencing what any expectant mother is undergoing.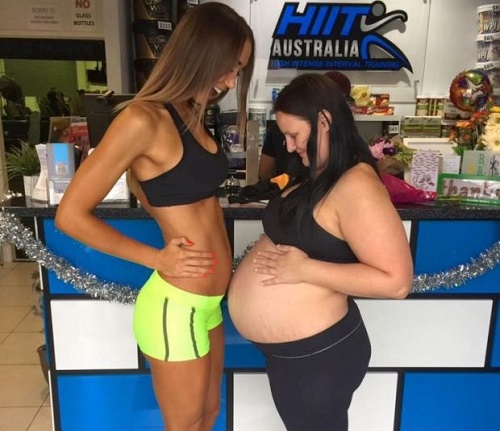 Back in December, she shared a picture of her and pregnant friend Nat who is four weeks ahead of her. She shared the picture not to shame her friend, but to prove that you can be pregnant and be in shape at the same time.
'Each women carries differently and this most certainly doesn't mean one is doing something wrong or not healthy etc.' she wrote. 'We both have healthy growing babies & we both have had incredible pregnancies so far, feeling amazing & full of energy.'
There are theories saying that it would be bad for a pregnant mother to exercise, but she refuses to believe in those theories. For her, working out is just a regular mean and being pregnant would not certainly hold her back. She is also following the same diet she had before she got pregnant. By that, it just means that she just eats whenever she feels hungry.
She got a lot of negative comments on her Twitter account, but that doesn't affect her at all as she firmly believes that she is doing the best thing while being pregnant. She added that everything she does is with the consent of her obstetrician.
'I transform bodies for a living and know exactly what to do healthily to get back into shape straight away,' she explains. 'I respect my body, I'm disciplined, I look after my health.'
She won't stop sharing her pregnancy picture to prove that she is right about being fit while being pregnant. This is also to prove that being pregnant doesn't need to be in one size as pregnancy comes in all shapes, sizes & abilities.'